Update April 28, 2020:
Florida: Public beaches are reopening May 1st. Beaches will open 30 minutes before sunrise and 30 minutes after sunset. You must remain 6 feet apart and in groups of less than 10. Beaches managed by condo properties are considered private. Each property is able to decide on the timing of the reopening of their private beach and amenities.
Alabama: Beaches are opening Thursday, April 30 @ 5PM. You must remain 6 feet apart from others, and be in groups of less than 10 people by order of the Governor. Pools may reopen if there are less than 10 people in the pool, and must remain 6 feet apart from people not in the same household.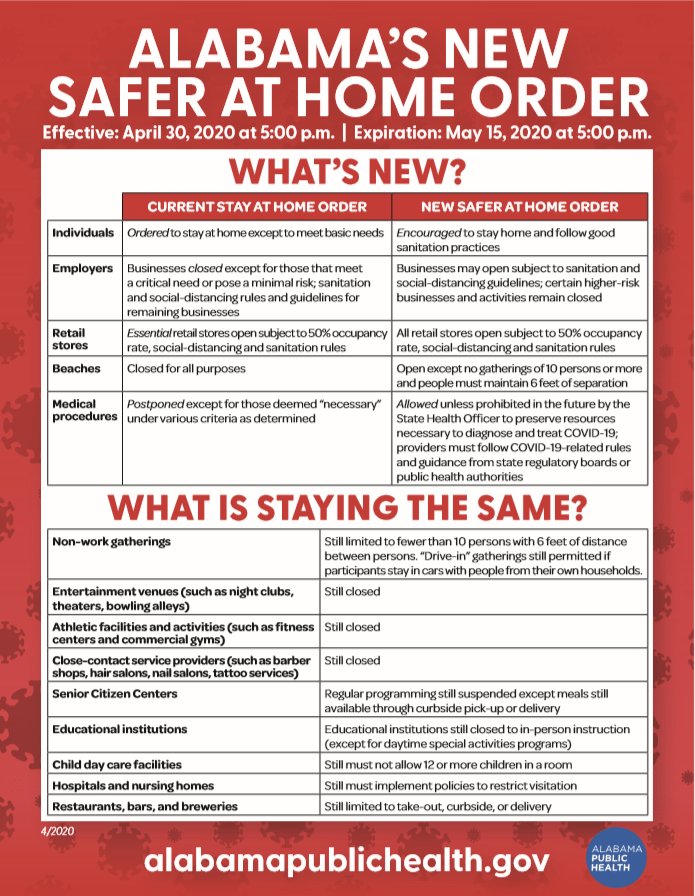 April 16, 2020
We are living in an unprecedented time, but our Luxury Coastal Vacations team is committed to staying abreast and keeping you informed of the latest developments surrounding the COVID-19 crisis. We appreciate the dedication of all essential staff and our amazing clients. We are confident the heightened measures being taken as set forth by the CDC and state government officials will result in a decrease of new cases in the coming days and weeks.
All Florida public beaches remain closed through April 30th, 2020. Travelers arriving to Florida for leisure will not be permitted entrance to the state through April 30, 2020 to slow the spread of the virus. In addition, Governor DeSantis has prohibited vacation rental activity in Florida through the end of the month. We encourage you to follow the guidance of the CDC and the government, and we look forward to welcoming you to our beautiful state in the very near future.
All Alabama public and private beaches remain closed through April 30, 2020. Many buildings in the area have closed completely, but there is not a state order banning vacation rental activity at this time.
As a result of the crisis, our business hours have been temporarily modified as follows:
9-6 PM, 7 Days a week
Our team is available by phone and email during business hours to assist in any capacity you should need. In any event, you can always count on our staff to deliver the highest level of service.
Our Operations team continues to be vigilant in combatting the spread of the virus by maintaining elevated cleaning practices to include commercial grade disinfectants. The health and safety of our guests and team members is a top priority, and we will take every action necessary to ensure the wellbeing of all. We are proud of our team's dedication to keeping our properties safe and sanitized, and we are excited to welcome you to a much-needed beach getaway. Please feel free to reach out to us with any questions you may have. Our staff is available 7 days a week via email or by phone at 877-859-0113.